Learn the important step of adding PartsLogic to your Google Analytics for tracking site search success
📆 Last Updated: 9/2/2021
🕒 Estimate time to complete task: 2-3 minutes
As a first step of setting up PartsLogic, adding PartsLogic as a new user to your Google Analytics is highly recommended.
Benefits of adding PartsLogic include:
Delivery of a customized site search report each month
PartsLogic team can monitor user behavior for continuous improvements
Example Report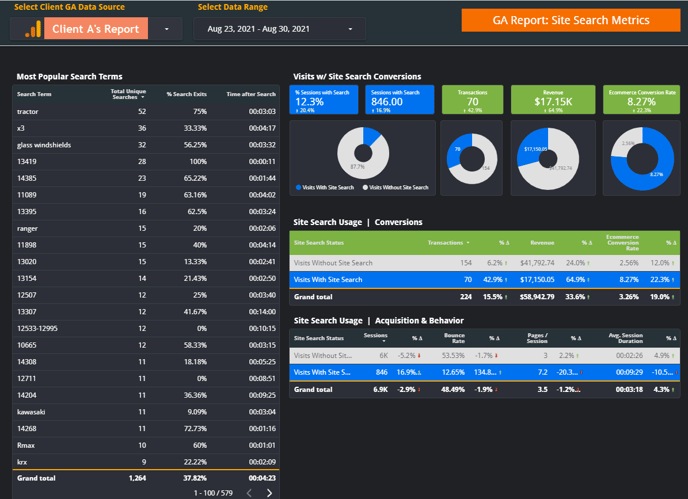 How to Assign PartsLogic to your Google Analytics
To add a new user to an account/property/view:
Click Admin, and navigate to the desired account/property/view.
In the Account, Property, or View column (depending upon whether you want to add users at the account, property, or view level), click Account Access Management.
In the Account permissions list, click the (+) icon, then click Add users.
Enter the email address for the user's Google Account.

Enter this email address: partslogic@webshopmanager.com

Select Notify new users by email to send a message to the user.
Select the permissions you want. Learn more about permissions.


For best results, select the permissions for partslogic@webshopmanager.com to be: ☑️ Edit

Click Add.
Optional Step: removal of an existing @webshopmanager.com account
If there is already another @webshopmanager.com user assigned, you are free to remove it.
To delete a user:
In the Account, Property, or View column, click Access Management.
Use the search box at the top of the list to find the user you want. Enter a full or partial address( e.g., janedoe@gmail.com or janedoe).
Select the check box for each user you want to delete, then click REMOVE.