See what's new in PartsLogic and the improvements we are releasing each month.✨
May 2021 | June 2021 | July 2021 | Aug 2021 | Sept 2021
September 2021
PartsLogic continues to launch new features and enhancements every two weeks!
This months full list of new advances and enhancements include:
Improved Relevancy: search query enhanced to return fewer and more relevant results. (Effective date 9/22/2021)
🐞Bug Fixes:


Search Results Page: retain a user's selected page of results when going back to the search results page.
Coming in September: If your data includes individual part attributes (ie: Size, Color, Material, etc) user are able to filter results by those attributes.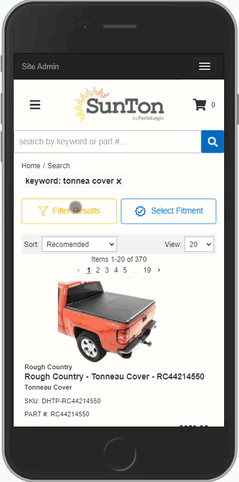 August 2021
PartsLogic is taking shape with the introduction of Fitment Search! Users can perform a keyword search, save a selected fitment to filter search results.
This months full list of new advances and enhancements include:
Filter search results by fitment
Improved part number search relevancy with exact match support
Options Available button present in the product list
Select & save fitment to filter results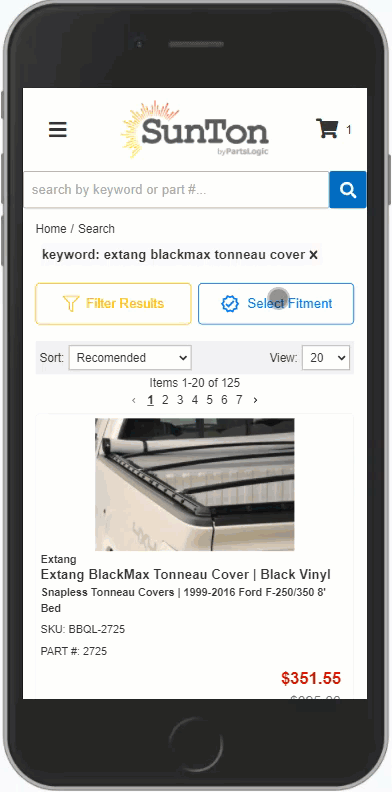 ---
July 2021
More and more customers are experiencing PartsLogic on their website! This month's focus making small improvements to the UI and UX and laying down the foundation for Fitment Search. Some highlights include:
Synonyms now supported! Contact your service rep on how to setup synonyms.
July Webinar - 3 Pillars of a best-in-class search
In July, we also published a webinar covering what pillars make the difference between a good search and a great search experience.
Download the presentation slide deck »
---
June 2021
PartsLogic is on it's second month and already improving based on client feedback.
Some of the important updates include:
Single page application (SPA) for the search results page. It's now super convenient to update the search results page to the latest version.
Facet search is now available and users can filter product search results by Category and Brand.
Sort product search results by Recommended (aka most relevant), Price: High to Low, & Price: Low to High
Full pagination controls
Meta Keywords field for products boosted to give client some control of search relevancy score
Small bug fixes
Filter Results by Brand and Category!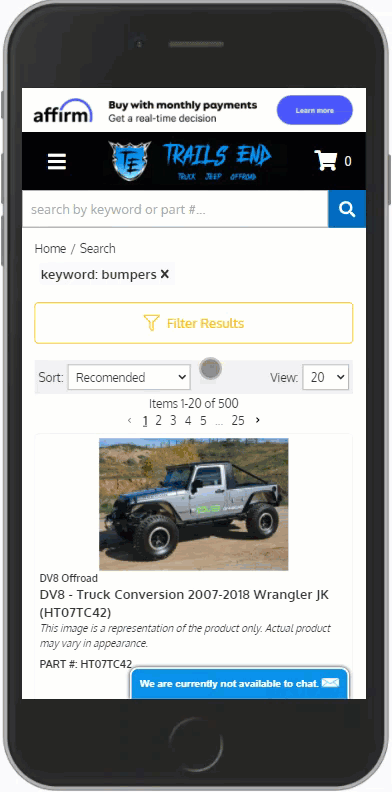 ---
May 2021
PartsLogic is officially released and have a first clients using it! The first release includes:
Suggestive Search Bar
Keyword search
Partial part number search supporting special characters
suggested results for categories, brands, and products
Product results with visual info for image, title, brand, tagline, pricing
Misspellings & Typos
Search Results Page
Dedicated search search results page
Product list showing visual info for image, brand, title, tagline, pricing, shipping and availability remarks
Suggestive search bar experience