Affirm offers quick, simple, and transparent financing that allows shoppers to pay over time for their most important purchases.
Overview
Founded by Max Levchin, co-founder of PayPal, our mission is to provide products and services that empower people to advance their financial well-being. With Affirm, there are no gimmicks like deferred interest, compounding interest, or late fees, so what your customers see at checkout is exactly what they'll pay, on a monthly payment plan chosen by them.
Buy Now, Pay Later, Reinvented.
The financial crisis still haunts Americans. A recent Federal Reserve report indicates that fewer Americans under 35 hold credit card debt than at any time since 1989. With so many consumers wary of big-bank credit, an old concept —installment loan financing—has suddenly become relevant again, reinvented to serve a new market need. This time with no hidden fees and no surprises.
A Mission Backed By The Most Notable Names In The Industry
Shoppers love Affirm - Especially Millennials
Affirm is transparent, easy to use, and optimized for mobile—and our customers love it. Paying with Affirm only requires a few pieces of information for a real-time decision. Our advanced technology and analytics look beyond traditional FICO scores so we can reach a broader population of consumers—which is especially important in the under served millennial segment. With no hidden fees or surprises, our customers know up front exactly what they owe. We give them the control to pick a loan that fits their budget. This means more satisfied customers, which is why we boast a Net Promoter Score of +82, and our partners see over 25% of Affirm users repeat-buy.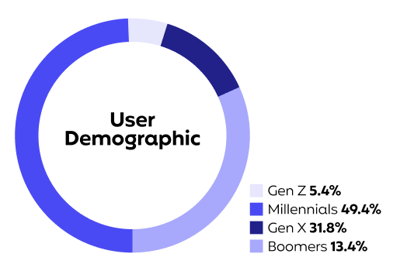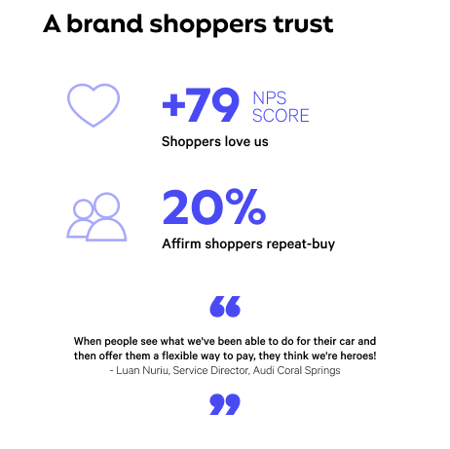 Affirm Drives Incremental Revenue & Marketing Efficiency for Retailers
More than just a payment option, Affirm is a full-featured performance marketing solution for retailers that powers higher AOV and conversion by dynamically reframing product prices and cart totals into their equivalent monthly cost.
Generate Higher AOV
Affirm reduces sticker shock and enables your customers to buy what they want today with simple, transparent financing—giving them more spending power and lifting AOV by 75% on average.
Boost Conversion Across the Purchase Funnel
When you offer Affirm, more customers add to cart and check out, boosting conversion up to 20%. 35% of customers buying with Affirm say they would not have purchased otherwise.
Reach More Customers
Our state-of-the-art underwriting looks beyond FICO scores to reach a broader population, including those overlooked by the traditional credit system.
Deliver a Better Customer Experience
Affirm is transparent, easy to use, and optimized for mobile. Most importantly, our mission of transparency and fairness becomes an extension of your brand and customer experience. Let your shoppers pay how they want, on their own terms.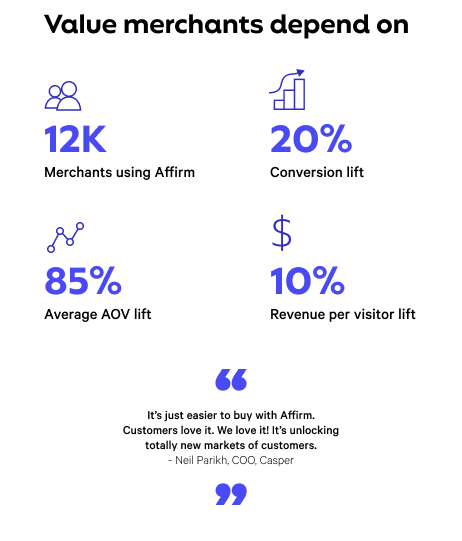 Join The List Of Leading Retailers Using Affirm

Interested In Getting Started With Affirm?
Interested in Affirm? Fill out an application here.
See What Affirm Has Done For Other Business: