In this article you will learn how to add new users to your WSM account and understand the permission levels for each account type.
Skip ahead to
Steps
🔎Note: Before you start, only account "Owners" are allowed to create new users. No other type of account can create new users.
Log into the back end of your WSM account and, follow these steps:
Step 1: Hover your mouse over the Systems tab and click on the User Access option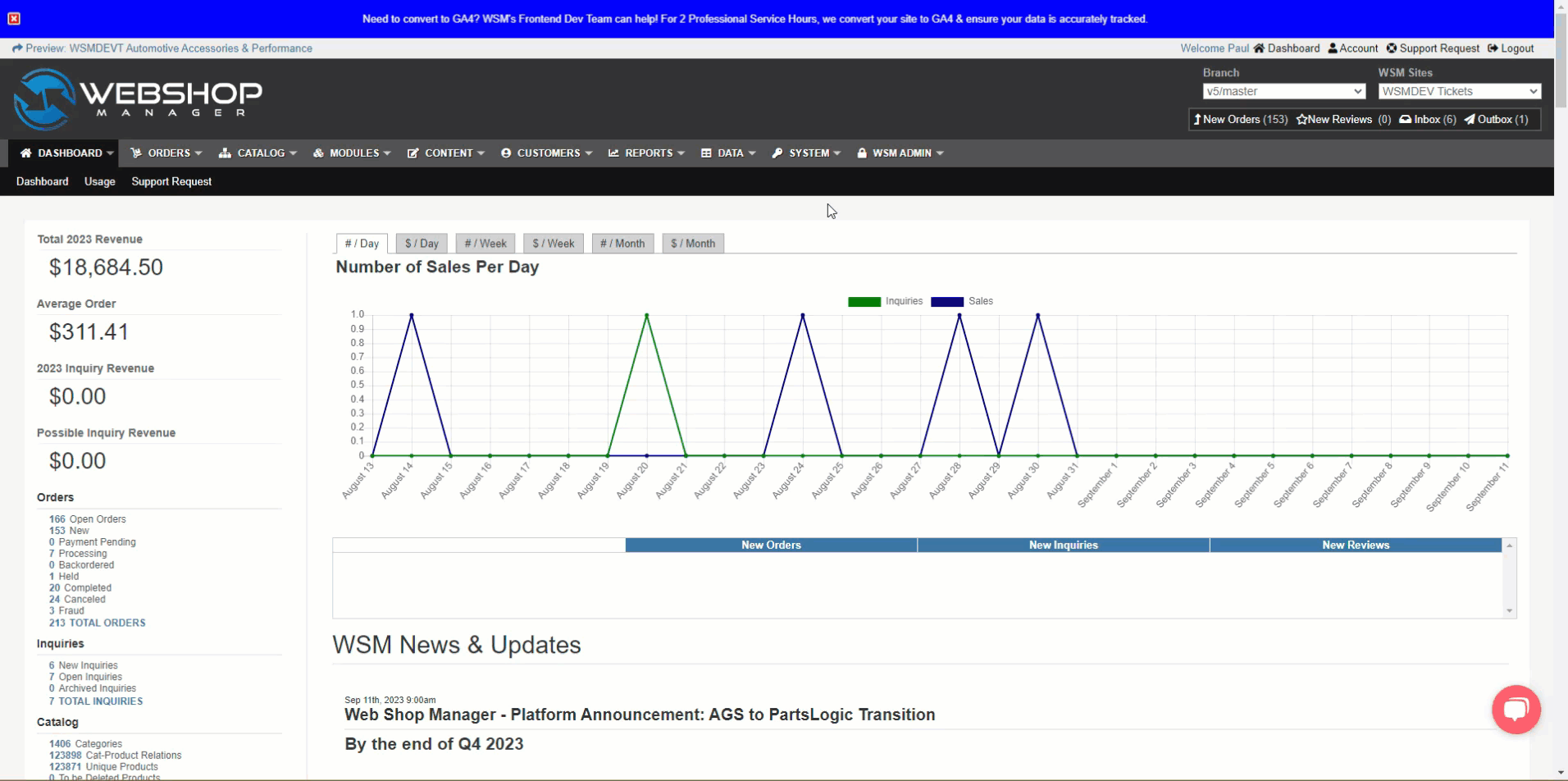 Step 2: On the right-hand side of the screen, click on the green Add User button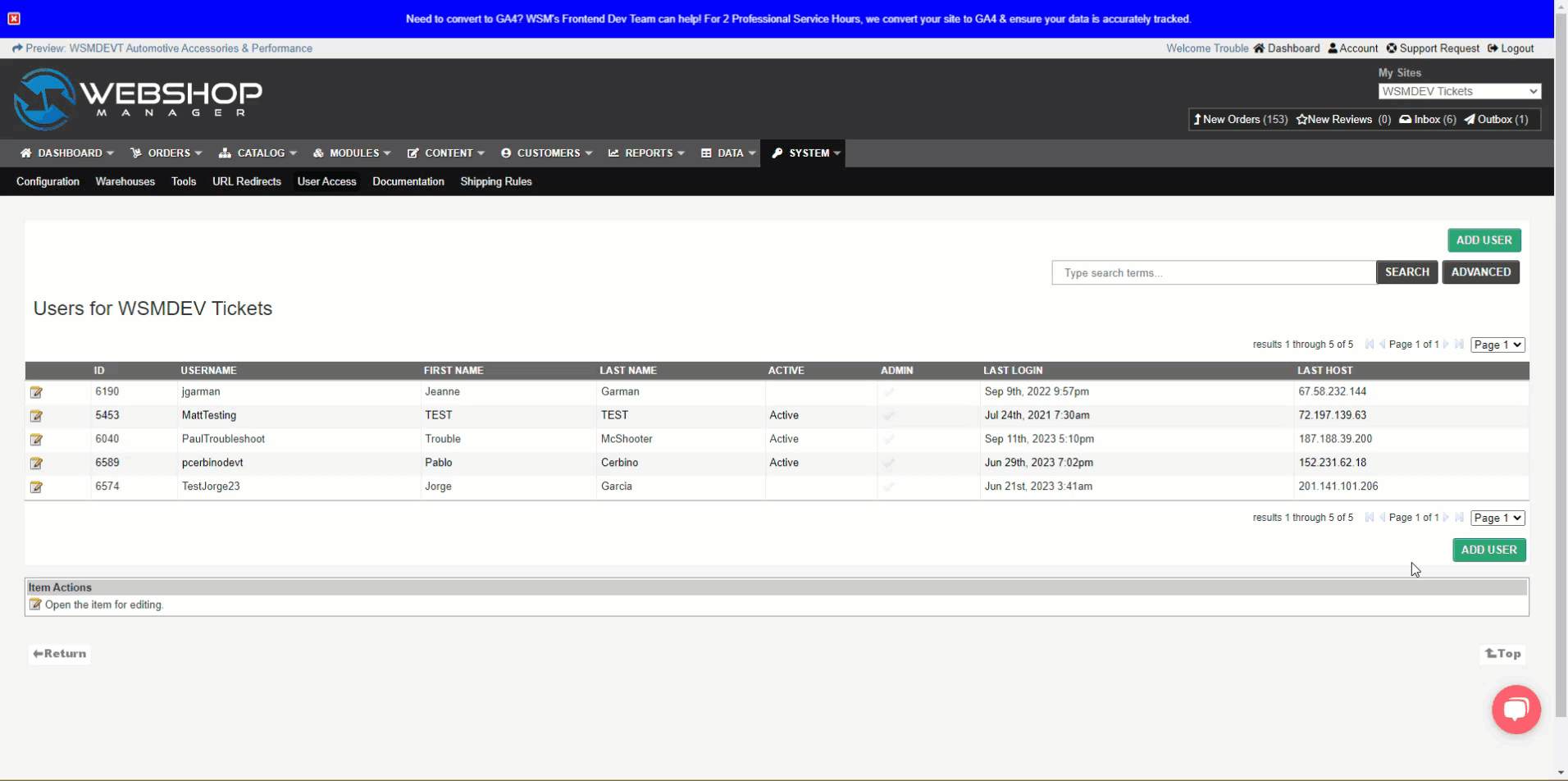 Step 3: Fill in the appropriate fields accordingly then click on the green Create User button


Make sure you check the box next to your website domain
Step 4: Once you're finished creating a new user, an email will be sent to both you and the individual you created the new account for that will contain their login information.
Permission Levels:
Owner
Complete access to the back end of the site and can manage user accounts
Manager

Access to all settings except creating or managing user access

Assistant Manager

Access to all settings except:

creating or managing user access
the charts on the dashboard

Staff
Access to Orders, Content, Modules, Customers, Reports and Catalog menus
Sales

Access to Orders, Customers, and Reports menus

Service
Access to submitted Inquiries on the Customer Menu