Why did I receive an email from PayPal saying a billing agreement has been canceled?
Curious about those emails? Keep reading!
Last edited: April 7th, 2023

For PayPal Express & PayPal Credit, we use a feature in PayPal called "Reference Transactions". This is necessary because the customer logs into their PayPal account from the cart page.

That means they are authorizing the payment in PayPal on just the subtotal of the products; before any sales tax or shipping charges are added to the order.
Once the customer completes checkout, the sales tax and shipping charges are added to the reference transaction and the order is completed. Upon completion, you may receive a notification email from PayPal that the Billing Agreement has been canceled.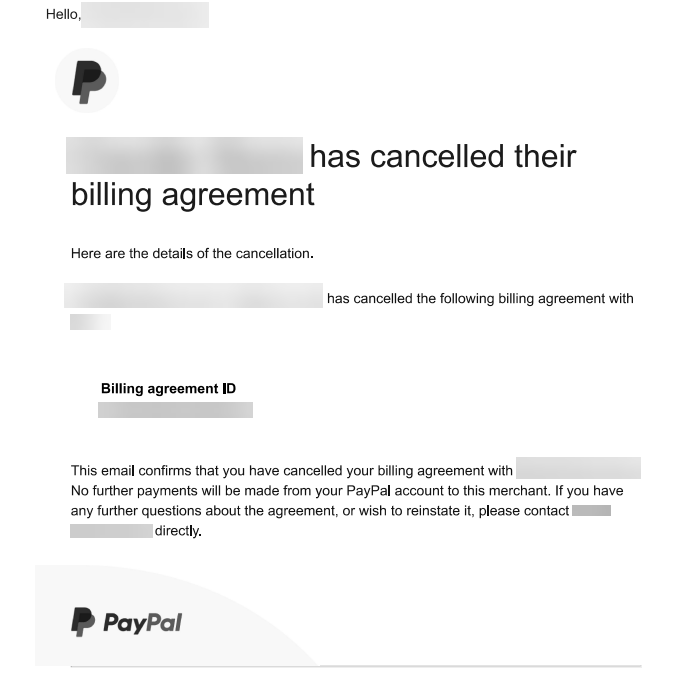 This is because the Reference Transaction used for the order has been closed.
If you were looking for instructions on how to enable Reference Transactions on PayPal, click here!